Rajoo Engineers and Kohli Industries join hands to change the market dynamics of Extrusion Coating and Lamination Machines.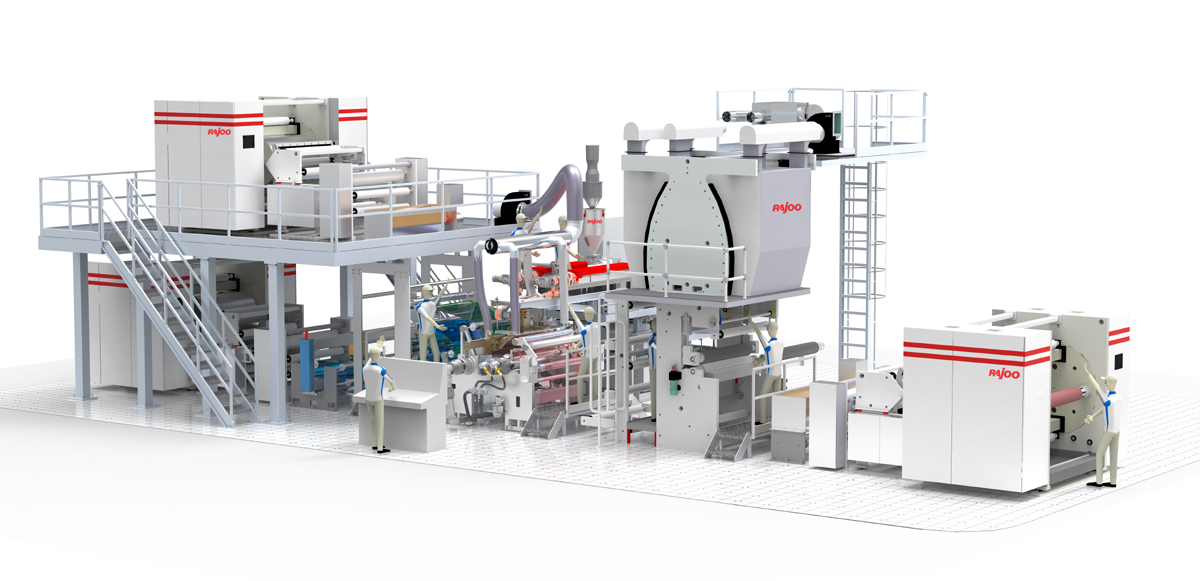 Rajoo's state-of-the-art technology in extrusion and Kohli's excellence in web handling solutions combine to create a formidable alliance to build the most advanced and versatile range of Extrusion Lamination Machines (ECL).
This new joint venture will provide unparalleled expertise, technology and service to the
extrusion and converting industry.
Rajoo-Kohli will soon roll out first-of-its kind game changing ECL machinen in the Indian flexible packaging industry.
For more information on Rajoo Engineers you may visit : www.rajoo.com